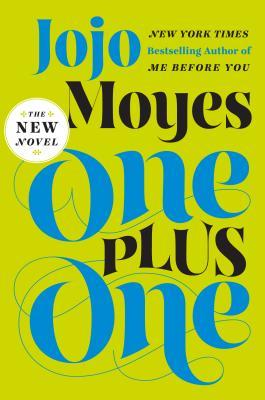 Suppose your life sucks. A lot. Your husband has done a vanishing act, your teenage stepson is being bullied and your math whiz daughter has a once-in-a-lifetime opportunity that you can't afford to pay for. That's Jess's life in a nutshell—until an unexpected knight-in-shining-armor offers to rescue them. Only Jess's knight turns out to be Geeky Ed, the obnoxious tech millionaire whose vacation home she happens to clean. But Ed has big problems of his own, and driving the dysfunctional family to the Math Olympiad feels like his first unselfish act in ages . . . maybe ever.
Review:

Jojo has done it again. She made me laugh, cry and stay up way too late to finish this fantastic novel. Her daughter was smart but unfashionable and her son was gothic but sweet. Always being judged and mocked. Never finding the place they belong. Having tried sports yearbook cheerleading band and more without finding "my tribe" I could relate. Jess tried so hard to be both parents for her children and to make everything work, but sometimes in life, you just need to admit you need help. In this case, help came from a total stranger who just happened to be going through a crisis of his own. I love stories where you root for the underdogs. If you like touching stories where families have to pull together in times of crisis you MUST read this book!!!!
Add this to your holiday wish list!!!!!